Posts with #relationship tag
Hayden Christensen's mentally ill fool fan is "Delores Pauldo". She is near to 50 and still virgin (saving her virginity to Hayden - LOL), desperately in love with a dream image she has never met and never will. She has been waiting for Hayden Christensen for 15 years, since the second Star Wars film-trilogy.
She is a legendary hatred of Rachel Bilson, and she is convinced that Hayden once will love and marry her, if Rachel Bilson - who is a wicked witch - somehow dissappears of his life, she just has to wait and belittles Rachel, and a one fine day Hayden will recognize that Delores Pauldo is the ONE for him! And so she has been waiting....But not Rachel is the reason why Hayden does not her! If he were impotent and no girls wanted him, he even would not want Delores Pauldo!
A quotation from her stupidity:
"You stupidRache forced herself on him OK. And Jared should tell the truth about it instead ar mentionning her all the time. She didn't stay with Adam like that and have a child Hayden don't deserve to be with her at all. Rachel used Hayden cause she can used nobody else. I would be a better woman for him than Rachel."
She is at least as much unhinged wit as Steinbeck and Lurkerette. She can still keeps saying the same crap...just like Steinbeck and Lurkerette.
In additional, according this mad woman Hayden Christensen is being forced by Bilson to be with Rachel Bilson for ten years! And also being forced to have a child with Bilson by Bilson! But how? They are not married, not engaged, Hayden walking free between Canada and USA. She thinks that Hayden is a poor victim of Bilson for 10 years!
It's sure Hayden does hate Delores Pauldo most in the world!!!! How can mentally handicapped Delores Pauldo imagine that Hayden will love her who curses, belittles his love of 10 years, Rachel, the mother of his child???? She is convinced that Hayden deserves a "better partner" because he is a "good person" while she doesn't even know Hayden personally, never met him, not live in the same country and she has no any pale purple idea how good or bad person is Hayden in reality or how bad or good person is Rachel in reality! But she adores the wonderful Hayden and loathes the bad Rachel...She just make him perfect in her ill mind, she just empowers him with good qualities in her mind and is in love with her perfect prince.
She cannot explain it but insists this bullshit, and dreams nignt and day about Hayden and the marriage and love with him. She is concerned that she is the only one and the right one for him.
And she still keeps walking free in the streets....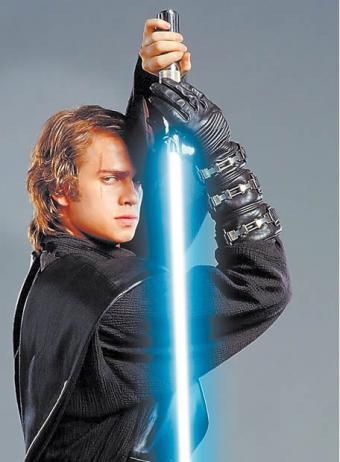 Let me summarize the mentally ill Steinbeck's and the other mentally ill Lurkerette's rubbish nonsense on Clooney and Amal's relationship! (with my not perfect English)
Amal, in 1982, at the age of 4, became terrorist with her arms dealer uncle together after jewish Steinbeck's Israel invaded Lebanon (for the first time) and many people fled, Alamuddin family, too. They fled all the way to England, to that England which called for the formation of Israel anno (Balfour Declaration). Since then the anti-Western and anti-America Amal and her uncle have kept exploding and inciting against West- and USA - even accidentally not against Israel and Jews - while the family lived luxury life in England from terrorism. The ugly, anti Western/USA, terrorist Amal did not get marry at the age of 9 but went to the university to be lawyer of human rights and did everything which are mortal sins in Islam: drink alcohol, smoke cigarettes, wearing mini skirts, non-wearing burqa and so long, and finally becoming famous by an alcoholic, whore monger American filmstar to marry. She only defends islam terrorists as a human rights lawyer but no one seems to assume that she (and other lawyers with her) defends only terrorists. Every terrorist certainly studies to be human rights lawyer to be able to defend each others!
Clooney - who has cca. 200 million on his own - gets couple of millions (or one billion) from CIA, as a "CIA asset" and also is threatened by CIA to marry the ugly, anti-USA, terrorist and rich Amal, because the CIA thinks so that the big-stinky-nobody alcoholic, whore monger Clooney and Amal's marriage is a very good gesture to the Islam that USA is not angry because Islam wants to destroy America and the whole Christianity. Clooney creates a huge 3-day-long fake wedding with fake papers with fake guests in agreement with the Italian and British governments and authorities, and he starts trash her wife under pseudonyms on the internet as a revenge and it makes him very happy, splashing in the happiness that he managed easily fooled the CIA and his wife!
Meanwhile in USA, Clooney's 'real love', the big-nobody "Anna" is also threatened by CIA and has been waiting for 20 years in the basement, hidden, secretly, patiently, in burqa for that her big love, the alcoholist, whore monger and secretly GAY Clooney shares his time between her and his other big love, the hairdresser Waldo - already when he is just sober and just not belittles his wife on the internet. And Clooney, Amal, Anna, Waldo and the CIA live happily together until they die...or just would live if it were not Steinbeck and Lurkerette who do know the truth and do not leave it at that! They do know also that Clooney has not have sexed with anybody else but Anna/Waldo in the last 20 years, and he paid whores millions for NOT having sex with them, only grinning with them on the red carpet for 20 years! As if it would matter to CIA whether Clooney loves the grinning whore or not beside him! So, he was faithful during the last 20 years, in fact, practically Clooney is still virgin and a poor victim! The End.
Shall we weep or shall we guffaw?